Purchasing a new camera can be a daunting task and getting past all the camera lingo can take a lot of time. Still, searching for a cute camera bag can be loads of fun. Probably the first thing to consider is the price. There is a big difference in buying a reasonably priced attractive camera bag and buying a bag that looks like a diaper bag simply because it's a cheaper price. Taste plays a big part in choosing the right bag to protect a good camera.
The choice of cameras on the market today are practically unlimited. Many high end cameras cost a lot of money. It's a huge commitment to part with such large sums of money that could put a person on a long-distance flight to a sunny climate on a much needed vacation! If a person is willing to spend that much on a camera, the camera bag should definitely be something worth admiring for more than its functionality.
Why put an expensive camera in any ol' bag when there are so many cute and stylish choice to choose from? Anyone who wants to use something more than an iPhone for their photos will need a camera bag for lenses, disks, camera, and more. Simply stuffing a camera inside a handbag in bubble wrap is not the best alternative!
Of course, there is no question that all the essentials must be present. Padded pockets, roomy, sturdiness, loads of compartments, and waterproof properties are a must. Fashionable camera bags should be a step or two above the usual humdrum designs are usually found on offer in many brick and mortar and online stores. Thankfully, there are retailers that really get it! They offer a vast range of cute camera bags that will put a smile on the face of both the professional and novice photographer.


What Makes a Camera Bag Cute?
Since time immemorial cute camera bags have been hard to find. Photographers need convenience, practicality, and style when purchasing a decent camera bag. Luckily, the latest and cutest trends among camera bags provide just that. Though certain bags are a matter of taste, there is no need for a person to sacrifice style in order to protect their camera gear. For example, why not invest in a fashionable camera bag to match different outfits? An attractive camera bag should offer practical protection whether the camera is a cheaper model, or one of the more expensive brands.
Here are a few attributes that make well-designed cute camera bags useful and stylish.
Kelly Moore Libby Orange Fashionable Camera Bag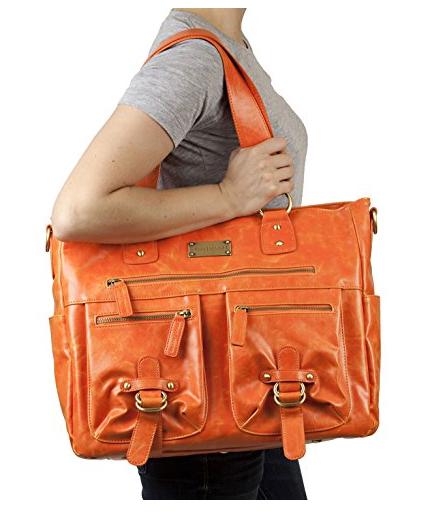 A good camera bag should be a two-in-one deal. Who wants to end up carrying a camera bag and a handbag? It's too cumbersome and it only tends to bog the person down. One camera bag that would be ideal is the Kelly Moore KMB-Orange Libby camera handbag. It's a magnificent camera bag that will keep the most disorganized photographer organized. The Libby Bag is the premier woman's bag created to carry a laptop (up to 17″) and camera gear. It also has adjustable straps, a pocket for an iPad, water resistant, shoulder pads, and three zip-front compartments for necessities like wallets, keys, iPhone, and more.
Colorful Cuties Are In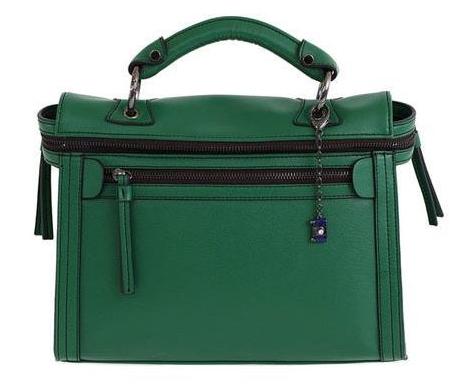 The Cheeky Lime Ava Bag offers a number of popping candy colored camera bags with spectacular linings that will add pizzazz to any outfit. Newer designs merge practicality with vivid colors, striking interior, and an affordable price. Besides additional pockets for all types of essentials, this cute camera bag has an extra purse for added convenience. With protective pockets created to divide gear and keep it safe and stable, there's no need to worry about keys scratching the camera lens.
The Waterproof Cute Camera Bag
Nature and all types of outdoor photography can be awe-inspiring; however, one must be realistic about the havoc mother-nature can release upon dupable mortals! At times, outdoor photographers will struggle against the elements and any other hostilities that may come their way. All the same, it's no excuse for not getting their fashion groove on with a stylish waterproof camera bag.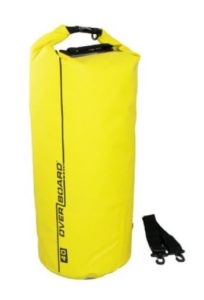 The OverBoard Waterproof Dry Tube Bag comes in candy colors like yummy pink, sunny yellow, sky blue, and basic black. It's 100% waterproof and lightweight with th capacity to protect camera gear from water and all types of debris. Even a clumsy uncoordinated lensman will find this camera bag a life saver, as it actually floats and suitable for quick submersion.
Chic and Cute
The saying "it's not about brand, it's about style," perfectly suits the idea behind The Bossi quilted faux Chanel camera bag by Theit. The exterior of this stylish bag is chic, practical, and comes in five colors with black being the most attractive and versatile because it works with just about everything! What;s more, it looks closer to the real thing. A bright red faux Chanel bag just won't cut-it!
The Casual and Cute Camera Bag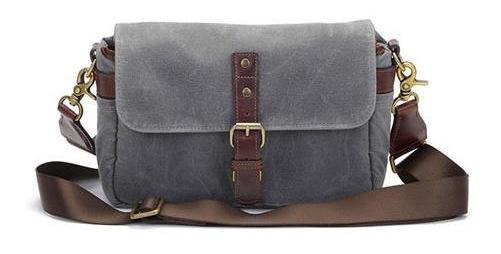 Photographers who prefer to remain incognito when carrying their expensive photography equipment will probably opt for casual easy designs. The last thing they want is to carry a bag that screams "I'm carrying expensive photography equipment, here take it!" What's more, a cute casual camera bag will work with most outfits. The Ona Camera Backpack or Leyden Camera Bag are both casual camera bags that will do a good job protecting precious camera gear.
The Cute and Clever Alternative
There are plenty of innovative designs that make it a lot easier for photographers to lug around their much cherished goods. For example, "camera cubeze" are a new fangled padded accessory shaped like a square. This block shaped accessory can be quickly added to any reasonably sized handbag to separate a camera from other essentials.
What About Cute Camera Bag Straps?
Let's face it, oftentimes camera bags come with tacky straps. Not only are they unattractive, they are usually large and bulky and mercilessly dig into the wearer's neck. These uncomfortable straps can be replaced with camera bag accessories like the Tokyo Dreamer Camera Strap. Photographers will be snapping up a storm with this convenient gizmo. Hands remain free as it allows wearers additional storage for film, batteries, or memory card directly on the neck strap. It looks pretty cool with a decent price tag to go along with it. The strap interior is thin, soft, flocked, and designed to hold the heaviest camera.
Another superb strap is the Handy Dandy Hand Strap. This strap allows photographers to keep it secure in the palm of their hand. In addition, there is no heavy weight on the neck or shoulders. It's durable enough to keep precious gear securely attached to the arm and the plushy soft leather looks attractive and snazzy.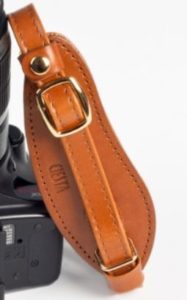 Conclusion
It's an arduous task finding cute bags for cameras. Frequently, there's just a bunch of heavy boring dull colored nylon bags that are suited more for grocery shopping or carrying bottles for recycling! Thankfully today with a good search, there are plenty of stylish / fashionable camera bags on the market to choose from for the bewildered novice to the self-assured photographer.